Care Partnerships Australia believe that every person should live with dignity as they age. Our aged care services aim to maximise the human rights and choices for people living with dementia and cognitive decline. We deliver aged care services with compassion and integrity.
We offer a private, fee for service aged care consultancy to help you or your loved ones to live well as you age. We offer an in-home consultation that provides information about how to live well with dementia. We create an assessment and care plan, and a communication guide that helps you to speak to and understand your loved one when communication is difficult after a diagnosis of dementia.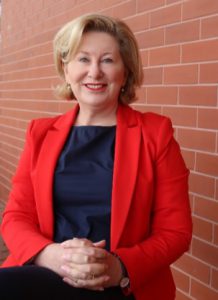 Michelle Harris-Alsop, Founder: As an experienced coach, I provide practical knowledge to improve the standard of customer service and lived experience for people living with dementia. My goal is to enable choice and autonomy for all people who seek my support, in both Australia and Singapore.
I support and mentor aged care staff in building care partnerships with people who live with a diagnosis of dementia. I build the capability of aged care teams working in private hospitals as well as residential aged care facilities. I teach medical professionals how to better interact with people living with dementia.
Care Partnerships Australia offers a mentorship partnership with aged care providers, building knowledge about:
How to improve communication with a person living with dementia,
Including the client in assessments, so they are involved in their care choices,
How to maximise well-being for a person living with dementia and their family,
Building support in the environment, utilising pictographic signage and assistive technologies,
Providing support and coaching with advanced aged care planning,
Providing education to the carers so they can understand the lived experience of the person living with a diagnosis of dementia,
Building care partnerships with the clients I support, to improve standards of service.